12 Feb 2016
When I moved to Japan in 1993 I left my slingshot behind in the US, but I still get the urge to break out a slingshot and shoot at targets. After watching The Slingshot Channel and visiting The Slingshot Community Forum countless times, I had to have a slingshot of my own again.So what do you do when you have the urge for a slingshot and access to a 3D printer? You design and print one of course!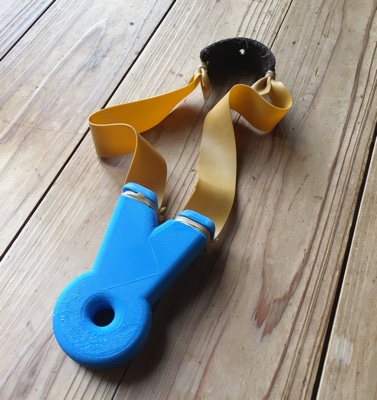 I kept the design small and put on some light bands for shooting in the backyard to scratch the slingshot itch.
A customizable version with all the files is available on Thingiverse.